About Us

There are large numbers of wild dogs, feral cats and foxes on the NSW North Coast. They impact heavily on primary production and decimate threatened native species across the broader landscape.

Recent studies indicate that up to 95 % of a wild dog's diet is made up of native species, many of which are listed as threatened.

Part of the problem is a broad landscape change which is developing into the ultimate habitat for these highly adaptive pest animals.

Land use has changed markedly in the last 20 years and most North Coast property owners are not primary producers, but people choosing a lifestyle on acreage. Most are not participating in any pest animal management, neither within a coordinated group control program nor independently. The recommendations by relevant State and Federal agencies is to deploy 1080 meat baits over broad areas of adjoining land, across all land tenures.

Currently there are more wild dogs than ever seen previously on the Far North Coast, leading to the conclusion that the current practice is not working.


The TRACS ALTERNATIVE

Our process is organic, it is strategic, it is affordable and evidenced by our outcomes which makes it sustainable.

Any works we conduct are based on detailed information gathering. We do not implement any control work until we get an accurate picture of what is happening on the ground. We then target those individuals and remove them with soft jawed trapping or shooting.

WE DO NOT LAY BAITS

Please do not hesitate to make contact with us and we can have an informal chat about your situation. Every property will have a differing set of circumstances, but our process has evolved here on the North Coast and it will allow us to accurately respond to your problem.

All work is well documented, with GIS Mapping systems, photographs and DNA samples taken (if required). All information gathered is available to the client if requested.

Based on the North Coast of NSW, Tracs Wild Dog Management has contracted to many local and state government authorities and private organisations including:
Local Land Services
National Parks and Wildlife Service
NSW Office of Environment and Heritage
Roads and Maritime Services NSW
Tweed Shire Council
Clarence Valley Council
Conservation Council of NSW
Forestry Corporation of NSW
Githabul Rangers
Several hundred private property owners along the North Coast
Testimonials
Bill Crisp, Tracs Wild Dog Management, operated on my property as the contract wild dog trapper with funding from the Federal Drought Relief Program. He quickly identified where the wild dogs were moving through my country and professionally removed 9 dogs.

I highly recommend Bill to anyone who is concerned about wild dogs in their area.

- Jeremy King, Iron Pot Creek, Kyogle
Bill came to our property and trapped a wild dog 400 metres from the house on the first night. He caught a total of 5 dogs in 7 days. They had been terrorising this area for months.

If you have a problem with wild dogs I can practically guarantee this man can help you.


- Alan and Dianne Weick, Gulmarrad
We had an ongoing issue with wild dogs and have participated in ongoing baiting programs. Unfortunately the baiting programs have not been as successful as we had hoped.

We employed Bill's services and he has consistently located and removed numerous dogs from our district. Bill put a group of farmers together and managed to cover a lot of country and he trapped a lot of smart, old dogs that had been around for years.

We were more than pleased with this outcome and we would have no reservations in recommending Bill.



- Col and Narelle Green, Palmers Island
We often lose calves in our bush paddocks as we are surrounded by National Parks and State Forest.

Bill can very quickly get over a lot of country, identify where dogs are moving, set the traps and remove the targeted dogs humanely.

Bill is a very good communicator with property owners and listens to their particular problems and finds the appropriate solution, not just a policy of throwing out baits and hoping for the best.

I have watched Bill setting his traps and I admire his experience and professionalism. He genuinely understands wild dogs and the best way to remove them.

- Dave and Glenda Stace, Boomi Creek, Woodenbong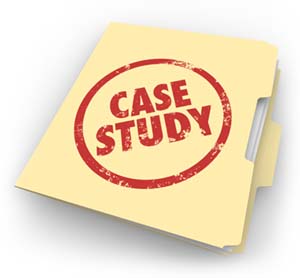 The Problem
The Wild Dog problem on the North Coast is a major bio-security issue as Dingoes and hybrid-cross Wild Dogs impact on the natural environment, kill livestock and domestic pets. They are increasingly threatening people. We live in a changing landscape and one which is complex because of its topography, various land uses and land management practices.
In early 2015 a very serious threat was recognised in the Cabaritta Beach – Casuarina area on the Tweed Coast, Northern NSW. Numerous wild dog attacks on domestic pets escalated as the resident pack of Wild Dogs' confidence built to the point where they were actively harassing people. This was highlighted on 22nd February, 2015 when local resident Mrs. Edna Ryan was chased into the surf at Cabarita Beach. The pack of three dogs would not let her out of the water and she genuinely feared for her life.
Click below for a Tweed Daily News article covering the story.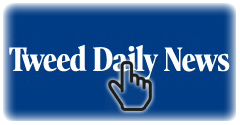 The Solution
A cooperative response was put in place between Tweed Shire Council, National Parks and Wildlife Service, Local Land Services and Bill Crisp of Tracs Wild Dog Management to find a solution.
It was a sensitive process as these wild dogs were active along the Peri Urban fringe, using the beaches and surrounding hinterland. Conducting this kind of operation has the added complication of ensuring the public's safety and attempting to cause minimal disturbances to the general public as this is a residential area with extensive beachfront, backing onto a Koala Reserve and private land holdings.
We deployed with our scent dog "Bugs" and quickly developed an understanding of the Pack's behaviour and home range and installed soft-catch rubber jawed traps. We successfully trapped and shot a dog on the first night and trapped another on the second night. The remaining dog moved back onto the beachfront Reserve, which gave us no choice but to shut down the beach and restrict any public access. We trapped the third dog on the following night on the beachfront as anticipated. In later weeks we deployed and removed an additional four dogs which were causing concern for residents.
This was a very successful operation which saw us trap and remove the targeted Wild Dogs. An ongoing cooperative management plan is being developed by the various stakeholders.